About Pestmaster® Services
Pestmaster® Services Oklahoma City, OK, was started in 2021 as a family-owned and operated franchise location. Thanks to more than 18 years of experience in the pest control business and the founding principles established by Pestmaster® services, our team of pest management professionals are prepared to deliver the care, expertise, and understanding needed by our residential and commercial customers.

Not only do we bring the necessary expertise to your pest control needs, but we also bring a local understanding of the pests common to the area as well as nationwide resources. This potent combination ensures we have your pest concerns covered from start to finish.
Why Choose Pestmaster® Services?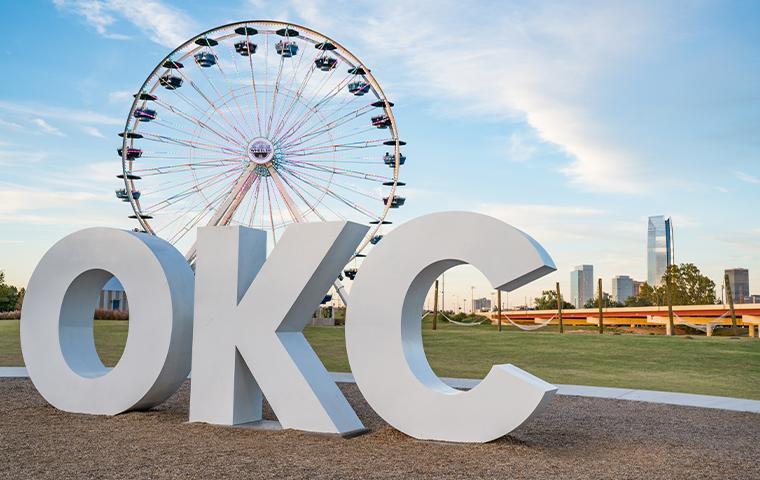 Pest control isn't a one-and-done task and our pest management professionals know this. For this reason, every custom solution we offer is centered on the principles of Integrated Pest Management (IPM).
Integrated Pest Management is our method of choice because it's been proven that different pests interact with the surrounding environment in different ways. With this method, our team can provide guaranteed results you'll enjoy today while placing the necessary measures to prevent pest problems from happening again.
Our mission is to deliver unmatched service and unbeatable results. That's why beyond our commitment to results we bring the following to the pest control industry:
Numerous certifications: We are both GreenPro certified and QualityPro certified. In addition to those certifications, we maintain others that are consistent with being ranked as the best in the industry.

Free inspection: You deserve to know what's happening before we get to work. That's why we always begin our home pest control and commercial pest control services with a free inspection.

Environmentally friendly: We take your safety and well-being seriously, which means only verified green-friendly pest solutions are used to treat your pest problems.

Proven Method: IPM is the gold standard when it comes to pest management, which is why our pest management professionals continue to maintain and improve their skills and expertise by staying on top of the latest developments.
Our Pestmaster® Services Promise
Pest control is constantly evolving thanks to the discovery of new products, new pest behaviors, and other similar reasons. As such, our pest management professionals are committed to being at the forefront of all innovation within the pest control industry.
Through this commitment to innovation, our team can deliver the fully sustainable solutions you need while honoring our mission of pest management done with Environmentality®.
Whether you're a residential or commercial customer, we promise to deliver nothing less than the best results possible because you deserve nothing less. Contact our pest management professionals today to discuss your professional residential or commercial pest control treatment options or fill out our online form to schedule your free inspection.