Keep Bed Bugs Off Of Your Oklahoma City Property
If there's one pest that people wish never made a comeback, it's the bed bug. Bed bug infestations used to be rare, but with increased travel and more purchases of secondhand items, this pest has increased its presence over the last couple of decades.
To make matters worse, bed bugs are resistant or immune to various pesticides, which makes elimination more difficult compared to other pests. For this reason, nothing less than professional bed bug control will have you feeling safe and comfortable in your home again.
Our Bed Bug Control Process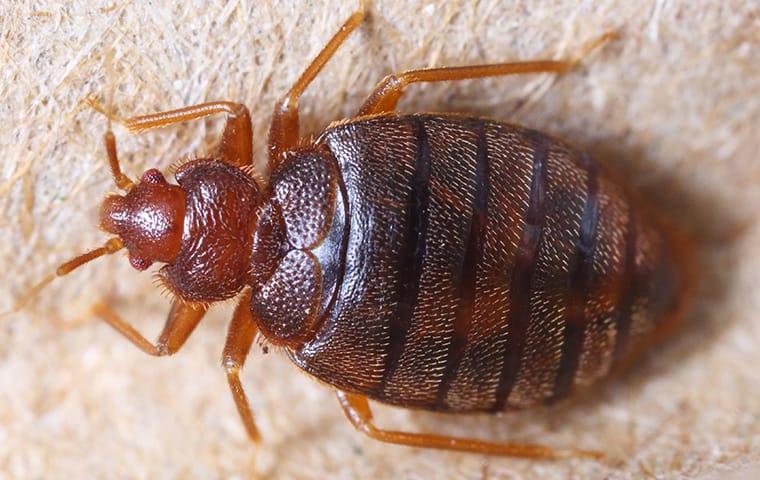 While bed bugs are difficult to eliminate from the premises, it's not impossible. Our pest management professionals have honed their process to flawless precision, which enables us to deliver the guaranteed results you need, right when you need them.
Without fail, we always begin with a thorough inspection of the building's interior. During the inspection, we'll check for hiding spots, conducive conditions, and more to gain a complete understanding of the infestation's severity.
Once we've completed our inspection, we can get started on your treatment. During treatment, we perform a full residual application plus a dust application in the wall voids plus any cracks and crevices. In addition, we'll use a liquid flushing agent for complete removal.
Depending on your needs and wants, we provide whole building and room-by-room treatments. Our treatment comes with a standard follow-up two weeks after the initial visit. If necessary, we'll re-treat the property at this point.
Our bed bug control services come with a 90-day guarantee, so you can enjoy peace of mind with our bed bug control services from start to long after we finish.
Helpful Tips To Prevent Future Bed Bug Infestations
The easiest way to control future infestations is to prevent them in the first place. Some handy prevention tips include:
Carefully inspect all used furniture before bringing it into your home.

Check visitor luggage.

Avoid public storage.

Watch for infestation signs.
If you suspect a bed bug infestation, call our pest management professionals to discuss your bed bug control options, so you can enjoy a pest-free property. Don't wait to experience pest management with Environmentality®.
Learn more about quality home pest control and commercial pest control solutions.