High-Quality Cockroach Control For The Oklahoma City Area
While everyone in the Oklahoma City area can agree that cockroaches will make your skin crawl as you look at them, you might not realize just how nasty these invasive pests are. As you learn the dangers of cockroaches and the difficulty of attempting to control cockroach infestations yourself, it becomes clear that partnering with the professionals that put your satisfaction above all else is the wisest choice for your home and family.
Cockroach Contaminants You Should Know About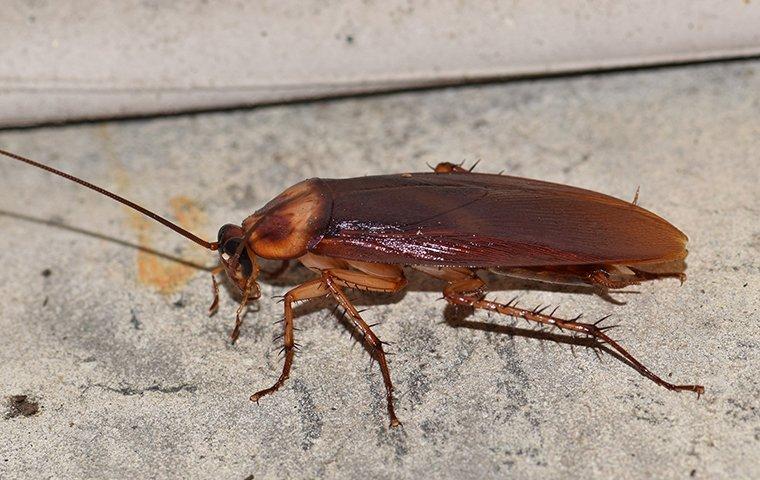 Cockroaches are some of nature's most formidable pests. Designed with a flexible, yet strong, exoskeleton, they can slide their way through nearly any crack and crevice around your property. Since they're so difficult to keep out of your home, the only things you can do to limit your chances of a roach infestation are practicing regular cleaning habits, maintaining the lawn properly, and reducing moisture buildup around the property.
Since these pests are typically afraid of humans and light, you likely won't see them around your home very much (even in the event of a large infestation). Because they tend to lay low and hide within your walls during the day, you might not realize just how much danger you and your family members are in. Just one or two cockroaches, or even dead cockroaches, can indicate a very robust and dangerous infestation.
When they are not invading your home, roaches love to spend time in some of the nastiest places around town: dumpsters, landfills, and sewers. As they search for other food options around your home, they'll spread dangerous bacteria and contaminants to your stored food, meal preparation areas, and eating surfaces. Cockroach infestations have been known to lead to salmonellosis, E. coli infections, and many other dangerous diseases, along with causing allergic reactions in many adults and children.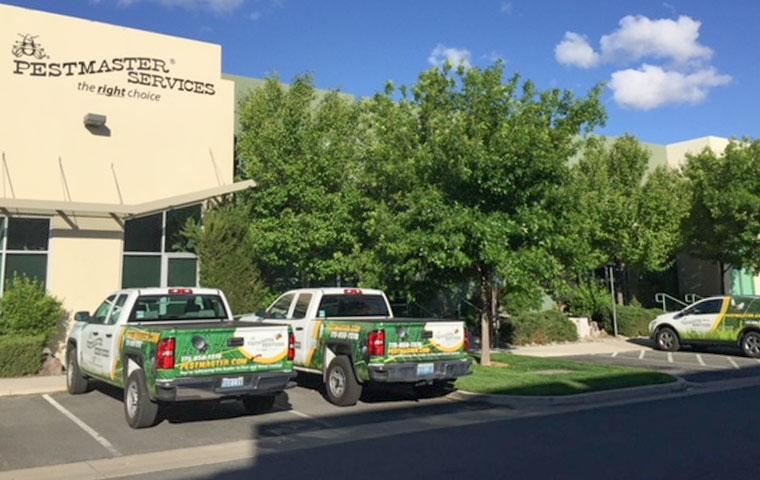 Trusting The Professional Solutions At Pestmaster® Services
Since cockroach infestations can be so robust while remaining unseen, these pests are nearly impossible to get rid of once they are in. Unfortunately, they are very difficult to keep out as well. That's why the most effective way to keep your home and family safe is is to partner with a Pestmaster® Services Oklahoma City cockroach expert. Our cockroach experts are highly trained and certified to deal with all of the cockroaches that plague area homes: German cockroaches, American cockroaches, Oriental cockroaches, and Pennsylvania wood cockroaches.
Here's how our treatments typically unfold. First, we will inspect the entire home, looking for active cockroaches, conducive conditions, and any entry points that they may be accessing your home through. If we find that your home is subject to a German cockroach infestation, we use a residual product and a dust product. We'll also begin a baiting and monitoring program. The customer will be provided with a sheet that will tell them what they need to do to prepare. German cockroaches require the most attention since they're the smallest, most numerous, and most invasive.
If your home is plagued by the other common forms of common Oklahoma City cockroaches, we will apply a perimeter treatment in a liquid residual, and perform a targeted interior treatment as well. We will follow up three to seven days after the infestation has been treated to ensure that the life cycle has been cut, and then we'll provide a follow-up treatment as well.
Always Putting The Customer First
When we deal with roach infestations, and when we partner with any Oklahoma City homeowner, we put your needs above all else. We ensure that all of our solutions are kid-safe and pet-friendly, and we have standards for all of our technicians to be respectful of your time and money. That means no unnecessary services to run up the price, and it means no jobs done halfway, ever. Give us a call today to schedule a cockroach inspection with one of our highly trained and certified customer service technicians.
Learn more about our quality home pest control and commercial pest control solutions.