Quality Pest Solutions For Guthrie, OK Properties
Guthrie is a city in Logan County known for its significant collection of 19th and 20th-century architecture and is recognized as a National Historic Landmark. While there are many reasons why residents enjoy living here in Guthrie, pest problems are not one of them. Our area is home to a wide range of pests that have no problem invading properties to gain access to the resources inside. The best way to keep pests away from your Guthrie home or business throughout the entire year is by working with the professionals from Pestmaster® Services to put into place a year-round pest management plan. Since 1997, we have been committed to delivering excellent pest control solutions while utilizing Integrated Pest Management (IPM) methodologies. Whether you're looking for one-time treatments or ongoing services, we have you covered. Turn to Pestmaster® Services today to receive top-of-the-line pest control solutions with every visit.
Home Pest Control In Guthrie, OK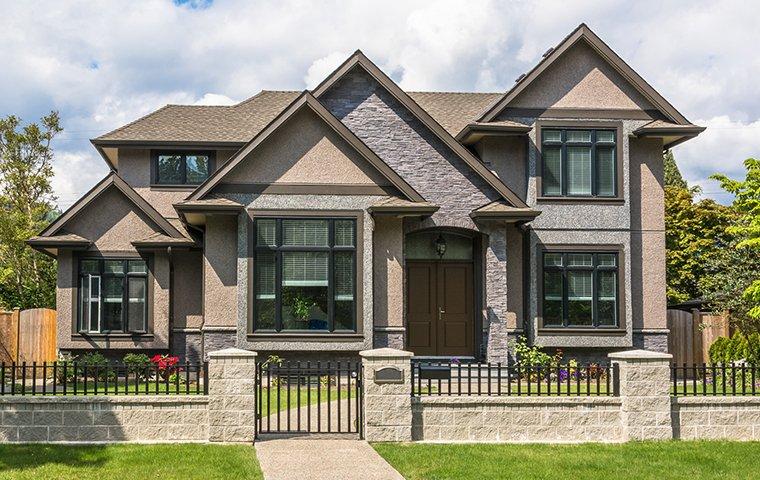 When you return home after a long, stressful day, the last thing you want to deal with is a pest infestation. Unfortunately, all homes provide easy access to food, water, and shelter. To prevent pests from invading your Guthrie home and causing problems for your family, implement a professional home pest control plan from Pestmaster® Services. We are a trusted pest control provider in Oklahoma and throughout many other parts of the United States. By utilizing advanced treatments and Integrated Pest Management (IPM) methodologies, we target pests both inside and outside of your home. Our goal is to offer excellent pest control solutions that provide long-term results. Don't wait for pests to infest your Guthrie home and threaten your peace of mind. Instead, work with the technicians here at Pestmaster® Services for services that will protect your residential property from pests of all shapes and sizes.
Commercial Pest Control In Guthrie, OK
When you run a business, it's your responsibility to ensure that you provide high-quality products and services that will keep your customers satisfied. However, when pests such as cockroaches, rodents, and termites invade your Guthrie business, your customers won't want to return to your commercial facility in the future. The most effective way to defend your business against pests is with the help of an ongoing commercial pest control plan from Pestmaster® Services. We are committed to delivering excellent solutions that will protect your business from pests throughout every season. Keep your Guthrie business free of dangerous and destructive pests by partnering with the skilled pest management professionals here at Pestmaster® Services today. We'll work with you to develop a unique commercial pest control plan that defends your business from the area's toughest pests.
Here's Why Pro Rodent Control Is The Best Choice For Guthrie Properties
Rodents are easily one of the most common pests found within homes and businesses in Guthrie and throughout the United States. Rats, mice, squirrels, and other rodents are always searching for new opportunities to invade your property and make themselves right at home. Unfortunately, rodents cause a lot of problems when they invade residential and commercial properties. Not only are they destructive by chewing through important wires and tearing up insulation for their nests, but they also spread a wide variety of dangerous diseases. Some of the diseases rodents spread include salmonellosis, rat-bite fever, and hantavirus. When it comes to dealing with a rodent infestation, it's important to contact the professionals here at Pestmaster® Services for help. We have a deep understanding of area pests and how to prevent them from taking over your Guthrie property. No matter what type of rodent problem you're dealing with, the technicians here at Pestmaster® Services are ready to help. We work quickly to eliminate existing pest threats and implement solutions to prevent them from returning. Give us a call today for more details about our rodent control services.
All The Ways To Keep Cockroaches Away From Your Home In Guthrie
No one wants to deal with cockroaches in their residential property. Not only do cockroaches look disgusting, but they also spread all kinds of harmful bacteria that can make you and your family sick. Keep cockroaches away from your Guthrie home by implementing the following cockroach prevention tips.
Clean crumbs out from under heavy appliances such as your oven, refrigerator, and dishwasher.
Keep your kitchen and eating areas clean and free of crumbs.
Reduce sources of moisture wherever possible by repairing leaky pipes, installing dehumidifiers, and ensuring your downspouts are directing water away from your home.
Check boxes and paper bags for cockroaches before bringing those items into your home.
Seal gaps and crevices around the exterior of your home, especially where pipes and utilities enter your property.
If you suspect cockroaches are living in or around your Guthrie home, the professionals here at Pestmaster® Services can help. Reach out to us today to get started.